Press Releases

29/3/2007- "Theseis, Be thankful for Greeks Bearing Gifts"-XBox World 360 Magazine



27/2/20007- 7pg Interview by "Computer Games Magazine" (Hellas)



New Article from QJ.Net, on Theseis: http://xbox360.qj.net/index.php?&pg=49&aid=83878&act=success



Theseis interviewed by Adventure Advocate, for detailed info please visit the following http://adventureadvocate.gr/html/page.php?file=theseisEN.php Enjoy!



Adventure Gamers online website wrote:
"Theseis is a title that has been flying under the radar for some time now"
"Theseis definitely didn't disappoint, as it looks like one of the most ambitious adventures currently in production."
"Theseis is shaping up to be a very promising prospect that should soon be attracting as much widespread attention in the adventure community as it did at E3. "
source: www.adventuregamers.com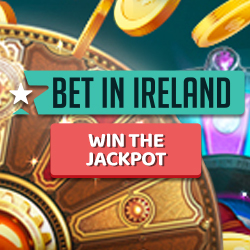 Theseis, the New Adventure

We are all relentlessly passionate about the new game being created. Theseis a word from Greek meaning an opinion or idea. This new conspiracy-fantasy adventure game is being created for a PC platform and other new gen consoles.


Take the tour of where magic is created- video of the tour.



15/05/2008 - New Theseis "Mansion" trailer - Watch it through the Downloads section of theseisgame.com - Enjoy!

05/05/2008 - News article by Eleftheros Tipos on Theseis - page 1 , page 2

21/04/2008 - Announcing Theseis ''3rd Teaser Trailer'' on the 15th of May 2008. Keep a look out for our new video! More info in our forums.

29/10/2007 - New Theseis Teaser Trailer- Please click on the downloads tab, and choose either to save as, or see it on our website. Enjoy the new teaser trailer of the Ruined House level.

22/10/2007 - New Article on Theseis by ne.o magazine. Please click the link for the pdf file.

09/10/2007 - New Characters Revealed! Please visit our Gallery... Enjoy!

03/08/2007 - New Preview from "360" UK Magazine (www.360magazine.co.uk), August Issue . Click link for the preview of Theseis - page 1, page2

30/07/2007 - New Interview by Gaming Target! Find the interview here link

24/07/2007 - New Interview by '' GAMES'' Greek games magazine. August Issue. click link

23/07/2007 - New Interview with Noobwars- Click link

23/07/2007 - Theseis mentioned in PC World Magazine (Greek edition) Click link for the article

20/07/2007 - New ''Links'' tab available. Please click on the tab to redirect you to our new page with all news and links available on Theseis.

18/07/2007 - New link for Subscribing to our newsletter- Get the newest updates first! Please click on the Subscription Tab at link

25/06/2007 - Ps2fan.gr interview on Theseis - Check link

20/06/2007 - Free Magazine mentions "Theseis". Check the link for the pdf file.

18/06/2007 - Newspaper Cover Story on Theseis by Eleftheros Typos- see article (pdf)

12/06/2007 - Special Coverage on Theseis by Away.gr - Click link to read more

05/06/2007 - new screenshots on Theseis- please check our gallery section theseisgame.com

05/06/2007 - Theseis Interview on XboxIC- click link to read

05/06/2007 - Interview with Theseis on Greekgamers.com - click link to read more

02/06/2007 - IGN receives exclusive screenshots from Track7games - please click on www.ign.com

17/05/2007 - Article on Theseis by in.gr - read it here

17/05/2007 - Theseis article on "360" UK Magazine - read it here

11/05/2007 - IGN interview on Theseis - read it here